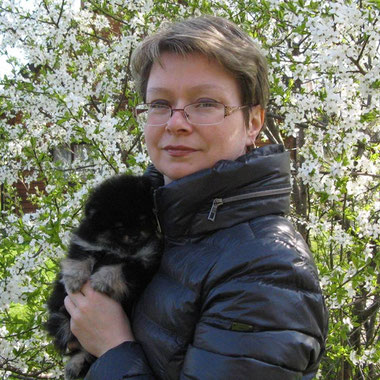 Welcome to see our home page,
here you can see many nice photos from dogs shows, pedigree and many interesting info about my spitz.
Already since 2006 I am a breeder of kleinspitz and pomeranian spitz,
located in Riga, Latvia.
 I finished courses of cynologists with *excellence*.

The kennel Royal Galaxy is officially registered in FСI in November 2012,
Reg.№ 14 / 2012 . 
All our dogs has the test of eyes (PRA) and patella (PL).
  mob.tel.+371 29662505
е-майл lux-lend@inbox.lv
Best Regards,
Cynologist, breeder and owner of kennel Jelena Trofimova .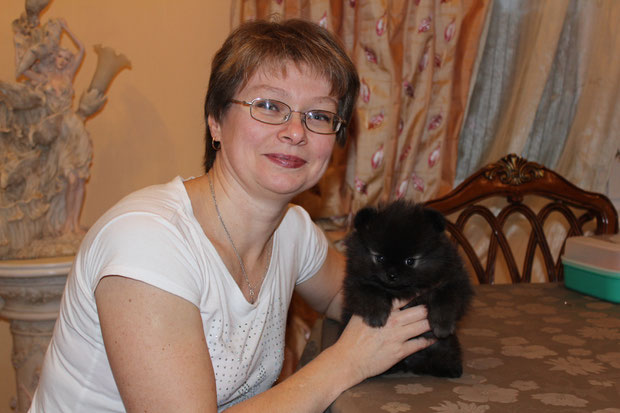 Я приветствую Вас на сайте питомника *ROYAL GALAXY*
и всегда рада общению с любителями шпицев.
Породой немецкий и померанский шпиц увлечена с 2006 года. 
Закончила курсы кинологов с отличием.

Питомник Royal Galaxy официально зарегистрирован в ФЦИ в ноябре 2012,
Reg.№ 14 / 2012.
У всех собак нашего питомника есть тест проверки глаз (PRA) и коленной чашечки (PL).
Желаем Вам приятного просмотра и надеемся ,что наши любимцы Вам понравятся.
С уважением ,
kинолог, заводчик и владелец питомника  Елена.